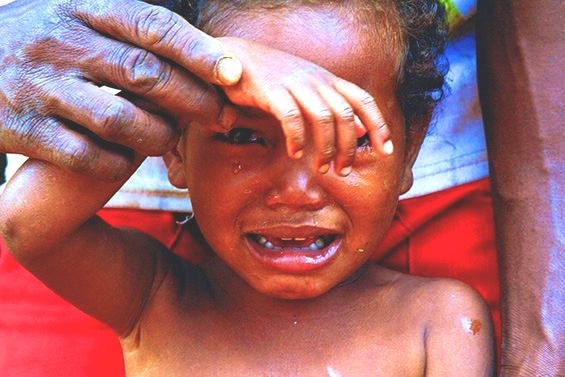 Drug Development against Malaria
Fosmidomycin-piperaquine oral formulation for the treatment of uncomplicated Plasmodium falciparum malaria.
DMG Deutsche Malaria is pursuing the development of fosmidomycin as a lead component of non-artemisinin-based combination therapies (NACT) for acute uncomplicated Plasmodium falciparum malaria. It is being evaluated in combination with piperaquine with the aim of developing a highly effective, safe and well tolerated treatment having the attributes of rapid schizonticidal activity and prolonged post-treatment prophylaxis to meet the medical demand for new and unspent antimalarial therapeutics.
Fosmidomycin is an inhibitor of the enzyme 1-deoxy-D-xylulose 5-phosphate reductoisomerase, a key enzyme of the so-called non-mevalonate metabolic pathway of the malaria parasite. Its application results in blockade of the pathway of isoprenoid biosynthesis and consequently to the death of the parasite. Fosmidomycin exhibits a unique mechanism of action having no direct homologue in humans who are reliant on the different mevalonate pathway of isoprenoid biosynthesis. Fosmidomycin is highly selective for its target, being the reason for its excellent safety profile and tolerability. The second drug compound, piperaquine, inhibits the detoxification of heme inside the malaria parasite, its accumulation resulting in fatal toxicity for the pathogen. The accumulated heme also leads to increased membrane permeability of infected red blood cells favouring the influx of fosmidomycin and further enhancing the additive effect of the two drugs.
The efficacy, safety and tolerance of the combination has been established in a proof of concept study in Gabon in which fosmidomycin, in twice daily doses and piperaquine, in a once daily dose, were administered orally for three days to a total 100 subjects, consisting of 10 adults, 40 children aged 5 to 14 years and 50 children aged one to five years.
Of the 69 subjects evaluable on Day 28, as the primary efficacy endpoint, the cure rate was 100%. There were no drug related safety issues and tolerance was excellent.